Are you seeking a creative, cost-effective way to beautify your outdoor space? Look no further than stamped concrete! Stamped concrete is the perfect solution for homeowners looking to add a touch of elegance and sophistication to their patios, walkways, and concrete driveway. At  Central Coast Concrete, we offer top-notch services that cater to all your needs.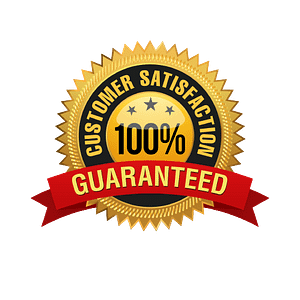 Central Coast #1 Stamped Concrete Services
Transform your outdoor space with decorative concrete from our experienced concreting service on the entire Central Coast, NSW. Choose from various colours, patterns, and designs for your patio, pathways, pool surround, or landscaping.
What is Stamped Concrete?
Stamped concrete is a decorative method where patterns and textures are stamped onto wet concrete to create the appearance of natural materials like stone or brick. It's used for outdoor areas such as patios, driveways, and pool decks.
Benefits of Stamped Concrete
Stamped concrete is a popular choice for outdoor spaces in the Central Coast area. With its durability, low maintenance, and ability to mimic costly materials like slate or brick, stamped concrete can transform your patio, pool surround, pathways or entire outdoor space. Our concreting service offers years of experience with workmanship that comes at an affordable price. Contact us for a free quote today!
Who Are We?
As a company, our focus is on delivering comprehensive concreting services across the entire central coast of NSW. We possess expertise in various decorative concrete solutions suitable for indoor and outdoor applications. Our extensive experience ensures exceptional craftsmanship and provides an impressive selection of decorative finishes such as stamping, staining, polishing, overlaying, and customized designs. Our unwavering dedication to delivering superior quality ensures that our services consistently meet the highest standards.

Why Clients Prefer Our Services
Clients on the Central Coast choose us for our expertise in decorative concreting. Our experienced concrete professionals offer patio and pool surround concreting services using stencil and slate patterns. We use cement aggregate that adds charm to your outdoor space while being long-lasting and low-maintenance.
1. Unparalleled Expertise
With several years of experience in decorative concreting on the entire Central Coast region of NSW, we offer high-quality workmanship using premium materials. Our customized designs are perfect for patios, pathways, pool surrounds and more.
2. Transparency and Trustworthy
Our commitment to transparency and trustworthiness sets us apart. Detailed estimates and regular communication ensure that you always know what to expect. You can trust us to deliver long-lasting results with our high-quality materials and best practices.
3. Premium Quality
With our expertise in stamped concrete designs and finishes, we provide premium quality slabs that are durable and long-lasting. Our commitment to exceptional decorative concreting workmanship is reflected in our affordable prices.
4. Collaborative Approach
Collaborating closely with clients, we turn their visions into stunning decorative concrete projects. Listening to ideas and providing recommendations and information based on planning and development regulations of the Central Coast Council if need be, our team ensures satisfaction and workmanship on the entire Central Coast.
5. Affordability without Compromise
Our expert team provides premium quality stamped concrete design and finish options on the Central Coast. We use high-quality materials for pathways, patios, pool surrounds, and more.
Frequently Asked Questions
Is stamped concrete a good investment?
Stamped concrete is a great investment for outdoor surfaces due to its durability, low cost, and versatility in mimicking natural materials. It's also low maintenance, can increase property value, and improves curb appeal. However, hiring an experienced contractor is important to ensure a quality installation.
What is more expensive, stamped or aggregate concrete?
Stamped concrete is generally pricier than aggregate concrete due to the added labour and materials for stamping. However, it offers more design options to mimic expensive materials. Aggregate concrete is simpler and more cost-effective, but both choices depend on budget, desired aesthetic, and space use. Consult a contractor for guidance.
What is the difference between concrete and stamped concrete?
Concrete is a basic construction material, while stamped concrete is a decorative version that imitates other materials. Stamped concrete is more appealing and can increase property value. The process involves stamping a pattern onto wet concrete, requiring less maintenance than other decorative materials like pavers or bricks.
LET US TAKE CARE OF YOUR concrete
To enhance the appeal of your outdoor areas with stamped concrete services, contact our team with years of experience in exposed aggregate, coloured concrete, and concrete driveway sealing.