A shed is a fantastic investment for your property, providing you with additional storage space or a workspace that can be customized to suit your needs. However, building a shed requires careful planning and execution, starting with the foundation. A concrete slab serves as the base for your shed, ensuring that it remains level and stable for years to come. At Central Coast Concrete, we offer top-notch services for shed slab installation, taking care of every aspect of the process from start to finish.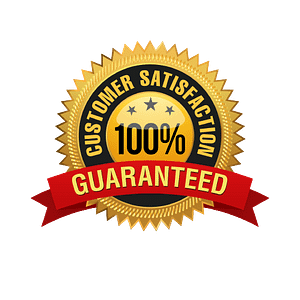 Central Coast Leading
Shed Slab Service
As the leading concreting experts in Central Coast, we provide top-quality workmanship on every project we undertake- from new sheds, patios, pathways, pool surrounds or house slabs.
Why Choose Us
Our team at Central Coast Concrete has extensive years of experience in constructing shed slabs in the area. We use high-quality materials and modern equipment, ensuring a durable and long-lasting shed slab. We prioritize safety, adhering to all relevant regulations and standards while offering personalized services tailored to meet your unique needs.
Contact us today for a free quote on concreting services like patio, footpaths, pathways, pool surround, and pergolas, as well as labour hire, steel fixing, formwork & decorative concrete for your new shed or garden shed that requires excavation or earthworks in Newcastle, Hornsby & Wyong NSW Australia.
1. Fully Licensed
For the best results on your Central Coast shed slab project, it's essential to work with fully licensed contractors. Choosing licensed professionals means you can expect excellent quality adhering to industry standards and regulations. That instils confidence in the finished product's durability and longevity while ensuring safety. Why risk legal issues or safety hazards by hiring anyone else?
2. Quality Workmanship
Our skilled concreters in Central Coast provide years of experience in delivering superior quality workmanship on shed slabs, using top-grade materials and cutting-edge techniques. Whether it's formwork for patios or footpaths for pergolas, we provide personalized service, ensuring all of your requirements are met. As insured concreting professionals servicing Newcastle, Hornsby, Wyong & beyond, contact us today for a free quote.
3. Competitive Prices
Our shed slab services in Central Coast come with affordable costs. We use high-quality materials and advanced techniques for every project, ensuring excellent workmanship. There won't be any hidden fees or charges with us as we maintain complete transparency on pricing. Our team works closely with the clients to provide customized solutions based on specific requirements.

Process Involved Before Building a Shed Slab
If you want to build a shed slab in Central Coast with us, there are a few things you need to consider. Firstly, it's important to get a quote first. Our experienced concreters provide personalized service.
Once you decide to proceed with us, our team will follow a specific process involving excavation and formwork preparation. Our team works closely with the clients to provide customized solutions based on specific requirements.
Common Mistakes to Avoid
When constructing patios or pathways, concreting is an essential part of the work. While working on shed slab Central Coast, it is important to avoid common mistakes such as inadequate site preparation and incorrect sizing of the slab. Poor reinforcement placement can weaken the slab's ability to withstand weight and weather conditions. Neglecting to consider drainage solutions can lead to water damage and erosion over time.
1. Additional Shed Slab Costs
When installing a shed slab in Central Coast or elsewhere in NSW, it's crucial to keep in mind several key factors that will affect overall costs. The size and thickness of the slab are significant considerations, as are material choices and local environmental factors. Proper preparation is essential to avoid issues such as cracking or inadequate support. Whether you're building a new shed or simply adding pathways or footpaths around your property, contact us today for a free quote from our experienced team of concreting professionals.
2. Not Hiring Insured Concreting Professionals
Hiring insured concreting professionals is crucial when installing your shed slab in Central Coast or anywhere in NSW. Experienced contractors with top-notch equipment ensure safety during installation and guarantee their workmanship with a warranty. Choose reliable and experienced contractors for your new shed or patio slab to avoid costly mistakes and ensure longevity.
What to Expect During a Shed Slab Installation
To build a shed slab in Central Coast or anywhere in NSW or Australia, there are several things you can expect. First, the area where the shed will be placed will need to be prepared. This involves clearing the ground and ensuring it is level. Next, the concrete slab will be poured to create a solid foundation for the shed. This process may require excavation and the use of formwork to shape the slab. After the concrete is poured, it will need time to cure and harden, which typically takes a few days.
Frequently Asked Questions
How much does it cost to install a shed slab in Central Coast?
Basic installation costs around $50-$80 per square meter, with additional expenses for excavation, levelling, and concrete pouring. In addition, the cost of installing a shed slab in Central Coast varies based on factors like the project's size and complexity. It's crucial to compare quotes from trustworthy contractors to ensure a reasonable price.
How thick does a concrete slab need to be for a shed?
The thickness of a concrete slab for a shed is determined by its size and weight; typically, a 4-inch thick slab suffices for smaller sheds. Additionally, proper ground preparation, steel reinforcement, and professional consultation can boost the slab's durability and strength.
Can I pour my own shed slab?
It's not advisable to pour your own shed slab as it involves meticulous preparation and attention to detail. Professional contractors possess the crucial tools and expertise to ensure a level surface. DIY concrete pouring may result in expensive mistakes and project delays. Hiring a pro can save time, money, and frustration in the long run.
LET US TAKE CARE OF YOUR concrete
To enhance the appeal of your outdoor areas with decorative concrete services, contact our team with years of experience in exposed aggregate, coloured concrete, and concrete driveway sealing.