Transform your outdoor space into a haven with our expert patio slab services. Our durable and elegant patio solutions offer an array of choices, from cobblestone pathways to sandstone patios, that will leave you with a stunning outdoor living area. We are trusted professionals in NSW who prioritize creating your dream pathway that is beautiful and practical while being long-lasting.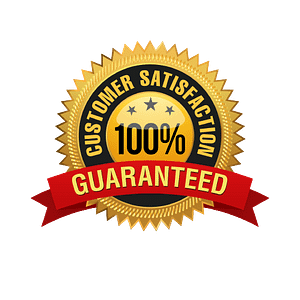 Central Coast Expert Patio Slab Services
At Central Coast Concrete, we provide excellent services backed by our extensive experience in Central Coast NSW. Our expertise lies in delivering top-notch concrete solutions, including the installation of robust and stylish outdoor concrete slabs. We also specialize in creating long-lasting and sophisticated pathways that enhance the appeal of residential properties.
Choose from natural stone like travertine or sandstone, or opt for the more classic pathway looks.
Your Durable and Elegant Patio Solution
Transform your outdoor area into a stunning oasis with a durable and stylish patio solution. We will work with you to customize your patio and pathway solutions while staying within your budget. Don't settle for an ordinary outdoor space when you can have a beautiful and functional one. For optimal longevity and durability, trust the expertise of professionals with years of experience in providing quality workmanship. Customize your patio to suit your unique needs and style while staying within budget. Contact us today for a free quote!

How to Pave Your Way to Outdoor Bliss
Are you tired of looking at your boring and dull backyard? Do you want to transform it into an outdoor oasis where you can relax and entertain guests? Allow us to help you.
1. Choose the Right Patio Slab
Several factors are necessary to consider while choosing the right patio slab. These include size, colour, texture, and pattern. Natural stone options like granite, travertine pavers, sandstone, and bluestone pavers offer a unique look. Besides these options, you can choose concrete slabs for durability and low maintenance or brick and paver slabs that offer many design choices.
Whichever option you choose, our team of experts will work with you to customize your patio and pathway solutions while keeping your budget in mind. We understand that every outdoor space is unique, which is why we offer a variety of options to suit your needs and style.
2. By Trusting our Quality Workmanship
Choose our team at Patio Slabs Central Coast for your outdoor area needs. Our years of industry experience in concreting, paving, and landscaping guarantee excellent quality. We provide a variety of styles and finishes for your beautiful outdoor space.
Let Us Transform Your Outdoor Space
Don't settle for a dull and uninviting outdoor space. Let us help you create a stunning outdoor area with our patio slab services. Our trusted team can assist you in designing the perfect patio using various materials. And once the job is done, you can enjoy your new outdoor space with minimal maintenance for years to come.
Reasons Why People Choose Our Concreting Services
Choose us for our experienced team that delivers quality work. We prioritize your satisfaction by closely working with you to understand your preferences. Yet affordable, we ensure the perfect fit for your property without compromising on quality or service.
1. Trusted Professionals in NSW
Our team of experts with years of experience will work with you to customize your patio and pathway solutions while keeping your budget in mind. Our commitment and dedication to customer satisfaction have earned us the reputation of being trusted professionals in NSW. And with our excellent quality of work, you can rest assured that your outdoor area will be transformed into a beautiful, functional space that you'll love to spend time in.
2. We Create Your Dream Pathway
Transform your outdoor space with our excellent pathway creation services. We understand that every outdoor space is different, which is why we collaborate with you to achieve your dream patio. So why wait? Contact us today for a free quote, and let us help you create the perfect patio slab solution for your outdoor space!
What is our Process?
Our process involves a consultation to grasp your requirements and preferences, followed by a quote based on the project's size and complexity. Once you approve, we'll schedule an installation date that works for you and complete the job with minimal disruption to your property.
We Enhance Your Landscaping with Patio Slabs
With over 10 years of industry experience serving the Central Coast NSW area, we offer a wide range of paving materials, including travertine pavers, sandstone slabs, cobblestone pathways, and more.
Long-Lasting Travertine Patios
Enhance the beauty and longevity of your outdoor space with travertine patios. Their durability and slip-resistance make them perfect for harsh weather conditions. They offer a natural aesthetic that adds elegance to your outdoor area.
Timeless Sandstone Patios
With its durability and natural beauty, sandstone is another popular choice for outdoor spaces. Available in a range of colours and textures to match any landscaping design, sandstone patios are not only aesthetically pleasing but also eco-friendly and low-maintenance. Choose sandstone for a long-lasting patio solution that enhances your outdoor area.
Classic Cobblestone Pathways
Enhancing your landscaping with classic cobblestone pathways can add an old-world charm to your outdoor area. Complementing any architectural style, they're durable and practical for high-traffic areas. Create unique patterns and shapes that suit your personal style with the versatile design of cobblestones in your outdoor space.
The Benefits of Patio Slabs
Enhance your outdoor space with durable patio slabs that offer a variety of design options. As a trusted professional with years of experience in NSW, our quality workmanship ensures customer satisfaction. Choose from natural stone materials like travertine, sandstone or granite, or opt for concrete slabs or pavers. Contact us today for a free quote!
1. Beautiful and Practical Footpaths
Creating beautiful and practical footpaths is essential for any outdoor area. Footpaths made with patio slabs are a great option to consider. With options such as concrete slabs or natural stones like granite or travertine pavers available in Central Coast NSW areas like Newcastle and Wyoming, you can have a polished pathway created by professionals with years of experience and quality craftmanship. Contact us today for your free quote!
2. Landscaping Ideas for Your Patio Area
Enhance the aesthetic appeal of your outdoor space with our expertise in landscaping using patio slabs made of travertine pavers, granite, sandstone, and bluestone pavers. Create practical footpaths using durable concrete slab or natural stone pathway options. Transform your outdoor area into an oasis with us.
3. Extend Your Outdoor Living Area
For a comfortable entertainment area outdoors, consider durable and low-maintenance slabs. Available in materials such as concrete, natural stone, and porcelain, these slabs can last for many years with proper installation and care.
Frequently Asked Questions
How Long Do Patio Slabs Last?
Choosing quality materials and a reliable contractor is key to ensure longevity, with some lasting up to 25 years or more. The lifespan of patio slabs can vary depending on factors like installation quality, maintenance, and environmental conditions. Proper care like regular cleaning and sealing can prolong their life, but heavy foot traffic or extreme weather can shorten it.
Are Patio Slabs Slippery When Wet?
Porcelain and natural stone tend to be less slippery when wet, while smooth surfaces like concrete can pose a risk. The slipperiness of slabs varies depending on the material and texture. Textured or brushed surfaces offer better traction. Regular cleaning and maintenance can prevent buildup that causes slips. Seeking professional advice is important for safety concerns.
What is the difference between slabs and pavers?
Slabs and pavers differ in size, thickness, interlocking design, and best use. Slabs are ideal for larger areas, while pavers work better for small spaces and intricate patterns. They come in various materials, depending on your project needs, such as durability or aesthetics.
LET US TAKE CARE OF YOUR concrete
To enhance the appeal of your outdoor areas with decorative concrete services, contact our team with years of experience in exposed aggregate, coloured concrete, and concrete driveway sealing.