Exposed aggregate concreting is a widely popular technique that creates an eye-catching and durable concrete surface, making it ideal for various applications such as driveways, patios, and pool surrounds. With our high quality exposed aggregate Central Coast, we can help transform any space into a beautiful and functional area that you'll love to spend time in. Additionally, our team of experts can help you choose the perfect slab for your project, ensuring that it is both aesthetically pleasing and structurally sound.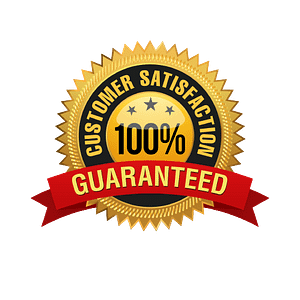 Central Coast Exposed Aggregate Concrete
Whether you are looking to update your driveway, patio or pool surround, we at Central Coast Concrete offers a wide range of colours and textures to choose from. Our experts work closely with you to understand your needs and preferences, ensuring that we deliver a finished product that meets and exceeds your expectations of the entire central coast.
We take pride in delivering exceptional results that will enhance the value of your property, whether you are residential or commercial clients. Our commitment to excellence, quality, and customer satisfaction is evident in every job we undertake. Contact us today to learn more about our services and how we can help transform your outdoor space into a stunning work of art.

Why Choose Us
Our team of skilled craftsmen has years experience in creating stunning exposed aggregate surfaces that will enhance the look of your home or business. We use only the finest materials and techniques to create durable and long-lasting surfaces that can withstand the harsh Australian climate, making them perfect for outdoor areas.
Affordable and Quality Concreting Services
Our family-owned business provides affordable and top-notch decorative concreting services in Central Coast and Newcastle. With years of experience in concrete cutting, excavation and formwork; we specialize in exposed aggregate finishes that meet Australian standards. If you're looking for a reliable family business for your concreting needs, look no further than us.
Experienced Concreters for Your Project
For the highest quality exposed aggregate concrete services in Central Coast NSW, look no further than our team of experienced concreters. With years of experience, we provide expert guidance on material selection and access to specialized tools to ensure perfection.
The Process of Exposed Aggregate Concreting Service
Availing of our exposed aggregate concrete service is a simple and hassle-free process. Here's how it works:
1. Contact us
Get in touch with our team and schedule an appointment for a free consultation. We'll assess your needs, discuss your ideas, and provide you with a detailed quote.
2. Material Selection
Once you've approved the quote, we'll help you select the right materials for your project. We have a variety of aggregates to choose from, including different colours, sizes, and textures. We'll also discuss any additional design options you may want to consider.
3. Site Preparation
Before we start the concrete pour, we'll prepare the site by cleaning and levelling the area. This ensures that the surface is even and free of any debris or obstructions.
4. Concrete Pour
Our team will then pour the concrete mix onto the site and spread it evenly using specialized tools. We take care to ensure that there are no air pockets or weak spots in the mix.
5. Aggregate Placement
Next, we'll apply the selected aggregate onto the fresh concrete. Our team will carefully spread the aggregate evenly and ensure that it's embedded within the concrete mix.
6. Finishing Touches
We take pride in providing a high-quality finish to your project. Once the concrete has cured, we'll use specialized tools to expose the aggregate and smooth out any rough edges.
7. Final Inspection
Before we hand over your project, our team will conduct a final inspection to ensure that everything is up to our high standards. We'll check for any imperfections, such as cracks or discoloration, and make any necessary repairs. Additionally, we'll ensure that the kerb is properly installed and aligned to prevent any potential safety hazards.
8. Handover
Finally, we'll hand over your completed project and ensure that you're satisfied with the end result. We believe in providing exceptional customer service and will be happy to answer any questions or concerns you may have.
So if you're looking for a beautiful and durable concrete surface for your home or business, look no further than our exposed aggregate
Benefits of Using Exposed Aggregate Central Coast NSW?
Aside from the aesthetic appeal, exposed aggregate surfaces also offer excellent traction, making them a safe and practical choice for high-traffic areas. The textured surface also helps to prevent slipping, providing an added layer of safety for your family and visitors. Its customizability, low-maintenance and eco-friendliness makes it a popular choice.
Can I install a walkway with exposed aggregate instead of concrete or other material?
Yes, exposed aggregate is an excellent material for walkways. It offers a unique and attractive look while providing a slip-resistant surface that is perfect for foot traffic. Additionally, it's durable and requires minimal maintenance, making it an ideal choice for outdoor walkways.
Frequently Asked Questions
Is Exposed Aggregate Content Worth It?
Exposed aggregate concrete is a top pick for outdoor surfaces like driveways and patios in New South Wales. It boasts excellent durability, low maintenance requirements, and slip resistance, making it perfect for high-traffic areas.
How Much Is Exposed Aggregate Finish?
The typical range is $100-$150 per square meter, but preparation work, sealing, and finishing techniques can also affect the cost.Other factors such as area size, type of aggregate, adding extra dimension, and design complexity can also affect cost of exposed aggregate finish. Get a quote from a reputable contractor for an accurate estimate before starting any project.
Is exposed aggregate the same as pebblecrete?
Exposed aggregate and Pebblecrete are distinct concrete finishes. Pebblecrete employs pebbles or stones within the surface, while exposed aggregate removes the upper layer to expose natural aggregates like gravel. Exposed aggregate has a more authentic appearance and is usually more long-lasting than Pebblecrete. Consult a professional concrete contractor to determine which option is ideal for you.
LET US TAKE CARE OF YOUR concrete
To enhance the appeal of your outdoor areas with decorative concrete services, contact our team with years of experience in exposed aggregate, coloured concrete, and concrete driveway sealing.