Decorative concrete is one of the ways to add a unique touch to your property. It's a versatile and innovative solution that can uplift any space with its beauty and durability. We offer various services to bring your vision to life. Our team of experts provides trusted expertise, quality workmanship, effective communication, and affordable service.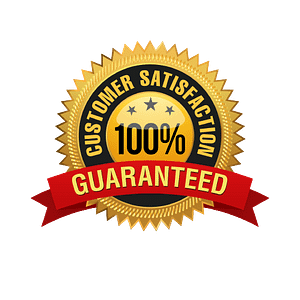 Central Coast Top Decorative Concrete Services
Decorative concrete is a visually appealing type of concrete that can be stamped, stained, polished, or textured for various effects. It's frequently used in flooring, countertops, outdoor patios, and driveways due to its durability and low maintenance. It's popular in both residential and commercial settings.
Here at Central Coast Concrete, we specialize in providing comprehensive concreting services throughout the entire central coast of NSW. Our expertise covers a wide range of decorative concrete solutions suitable for indoor and outdoor applications. With our extensive experience in the field, we guarantee exceptional craftsmanship and offer an impressive array of decorative finishes, including stamping, staining, polishing, overlaying, and customized designs. Our commitment to delivering top-notch quality ensures that our services meet the highest standards.
Advantages of Using Decorative Concrete in Central Coast
Enhance your outdoor space with our affordable decorative concreting service in NSW. Diverse design options, durability and low maintenance ensure charm and value.
Firstly, using decorative concrete in Central Coast offers a variety of design options that can enhance the overall aesthetic appeal of your property. Whether you prefer stamped or coloured concrete for your patio or a textured finish for your driveway, decorative concrete can bring your vision to life.
Secondly, decorative concrete is highly durable and requires minimal maintenance, making it an ideal choice for busy homeowners who want to enjoy their outdoor space without worrying about upkeep.
Lastly, an affordable decorative concreting service can add value to your property without breaking the bank. With our years of experience and diverse design options, we can transform your outdoor space into a beautiful oasis you can enjoy for years.

Why Our Services Stand Out
Our decorative concrete Central Coast service offers decorative concrete solutions for your outdoor space. Here are a few reasons why you should choose us.
1. Trusted Expertise
Our experienced team specializes in decorative concrete installation and design services in Central Coast NSW. Whether you need a new concrete slab for your pool surround or concrete resurfacing for your outdoor space, we provide affordable pricing with a free quote. Contact us today to enhance the charm of your property!
2. Honesty & Integrity
Our decorative concreting stands out in Central Coast due to our prioritization of honesty, integrity, and clear communication. The experienced team uses premium materials for lasting durability and visual charm.
3. Quality Workmanship
Our concreting service in Central Coast offers excellence in decorative concreting. With years of experience, we offer affordable pricing without compromising on quality workmanship during excavation or new concrete slab pouring services. We aim to create a charming outdoor space through coloured concrete patios, aggregate pathways or stencil paving around pool surrounds.
4. Effective Communication
Clear and effective communication is essential to capture the client's vision accurately. Our team prioritizes open communication throughout the process, providing regular updates and offering expert suggestions for optimal outcomes.
5. Affordable Service
Get high-quality decorative concrete services for your outdoor space in Central Coast NSW: affordable prices, quality workmanship & communication, especially regarding the concreting regulations in Central Coast.
Here are Decorative Concrete Options You Can Choose From
Whether you're seeking a new concrete slab for your pool surround or driveway or want to add some charm to your outdoor space with coloured concrete pathways or patio flooring, we have years of experience providing quality workmanship and affordable prices. You can also request a free quote for services such as concrete resurfacing, excavation, paving/stencil work, or any other concreting service that fits your needs. With locations in Gosford, Wyong, Woy Woy and Erina/Charmhaven area, we have local knowledge to ensure the job meets your needs.
1. Stamped Concrete
This decorative concreting service offers stamped concrete that mimics natural materials for your outdoor space. Customize to match design themes—durable and low maintenance with years of experience.
2. Coloured Concrete for Your Patio
Customize your outdoor space with durable coloured concrete available in various shades. Add dimension with stamped or textured options.
3. Aggregate Choices for Pathways
Create visually appealing walkways with decorative aggregate options. Customize the texture and design to fit your preferences.
Frequently Asked Questions
What is fancy concrete called?
Fancy concrete, also known as decorative or stamped concrete, can replicate the appearance of natural materials like stone, wood, and brick. It is durable, low-maintenance, and can add value to your property. This versatile material is perfect for various projects, including driveways, patios, and pool decks.
What does decorative concrete do?
Decorative concrete is a cost-effective way to improve the appearance of concrete surfaces like patios, driveways, and walkways. It can mimic other materials and be stamped or stained for unique patterns and colours. This enhances curb appeal and durability while adding value to your property.
Is stamped concrete slippery?
While stamped concrete can be slippery when wet, there are ways to increase surface traction. Consider location and exposure to water when selecting a finish and sealant. Regular maintenance, cleaning, and resealing can help prevent slipperiness. Adding an anti-slip agent or using a textured stamp are also effective solutions.
LET US TAKE CARE OF YOUR concrete
To enhance the appeal of your outdoor areas with decorative concrete services, contact our team with years of experience in exposed aggregate, coloured concrete, and concrete driveway sealing.