Concrete resurfacing could be just what you need! In Central Coast, concrete resurfacing is particularly important due to the harsh coastal environment. The salt air and humidity can cause damage to concrete surfaces over time, leading to cracks and deterioration. By investing in concrete resurfacing, you can prolong the lifespan of your concrete surfaces and avoid costly repairs or replacements down the line. Moreover, with a variety of colours and finishes available, you can transform the look of your property and add value to your home or business.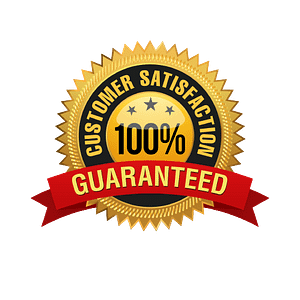 Central Coast Concrete Resurfacing Services
Concrete resurfacing is a technique of applying a new layer of concrete to an existing surface, which can enhance its durability and appearance without the high cost of replacement. It allows for customization with various textures and colours and involves cleaning, repairing, bonding, and application stages.
For high-quality concrete resurfacing services in Central Coast NSW, look no further than Central Coast Concrete. With years' experience in the industry, our team provides top-notch workmanship and a wide range of colour options for your new concrete surfaces. Whether you want plain concrete or coloured concrete paving, we have you covered. Our services also include excavation work and asphalt laying. For peace of mind and quality work at affordable rates, email us today to discuss your project.
Transform Your Old Concrete
With Central Coast Concrete's quality workmanship, we transform your plain concrete patio or pool surround into a work of art. Serving NSW's Hunter Valley and Lake Macquarie areas for years, our wide range of colours ensures you get the perfect match for your property. We specialize in resurfacing existing concrete driveways, slabs, and footpaths with new cement coating. Our excavation and asphalt work ensure durable results that last longer than traditional solutions. Contact us today!

Affordable Resurfacing Options
At Central Coast Concrete, we understand that resurfacing your concrete surfaces can be a costly affair. That's why we offer affordable resurfacing options to match your budget without compromising on quality and durability.
Enhance Your Property Value
Concrete resurfacing is an effective way to enhance the value of your property without burning a hole in your pocket. It not only gives a fresh look to old and worn-out concrete surfaces but also increases their durability and strength.
Why Choose Us?
At Central Coast Concrete, we tick all the boxes when it comes to the qualifications mentioned above. Our team of experts is highly skilled and experienced in providing top-notch concrete resurfacing services. We are licensed and insured, ensuring that you have peace of mind while we work on your project.
Our attention to detail, excellent communication skills, and commitment to customer satisfaction set us apart from the competition. We specialize in various types of resurfacing, including coating, coloured concrete, and excavation, among others, and are proud to showcase our past work samples.
With us, you can rest assured that your project is in good hands, and you will receive high-quality workmanship without breaking the bank. Contact us today to discuss your concrete resurfacing needs further and get a quote for your project.
Benefits of Resurfacing
Here are some benefits of concrete resurfacing in Central Coast that you should know:
1. Increased Durability
One of the most significant benefits of concrete resurfacing is enhanced durability. Resurfaced concrete can withstand harsh weather conditions, heavy foot traffic, and other environmental factors.
2. Cost-effective
Concrete resurfacing is a cost-effective solution compared to complete replacement. It saves you money while still giving your property a fresh, new look.
3. Customization
With a variety of colours, textures, and patterns available, concrete resurfacing allows for customization to match your style and preferences. This means you can add a personal touch to your property and make it stand out from the rest.
4. Eco-Friendly
Concrete resurfacing is an environmentally friendly option as it reduces waste by reusing existing concrete instead of replacing it.
5. Low Maintenance
Resurfaced concrete requires minimal maintenance, making it an ideal choice for busy homeowners who want to keep their property looking fabulous with minimal effort. With a simple cleaning routine, your resurfaced concrete can look as good as new for years to come.
6. Increased Property Value
By resurfacing your concrete, you can transform the look of your property and add value to your home or business. The updated appearance will attract potential buyers and increase the resale value of your property.
7. Quick Installation
Unlike complete replacement, concrete resurfacing takes less time to install. This means that you can enjoy your newly resurfaced concrete
Choosing the Right Concrete Resurfacing Contractor
Finding the right contractor for your concrete resurfacing project on Central Coast shouldn't be taken lightly. Start by conducting thorough research and looking for an experienced professional. Checking references and samples of past work will help you make an informed decision. Getting multiple quotes before making a final decision is also critical to ensure you get high-quality workmanship without breaking the bank.
Qualifications to Look for
A good concrete resurfacing contractor should possess several qualifications to ensure that they can provide high-quality workmanship without compromising on safety.
Firstly, they should have ample experience in the industry and be licensed and insured. This ensures that they have the necessary training and expertise to handle any project safely and efficiently. Additionally, they should specialize in various types of resurfacing like coating, coloured concrete, and excavation, among others. It is also essential to check their past work samples and references to know what to expect from their work. Good communication skills, attention to detail, and a commitment to customer satisfaction are also crucial qualifications to look for.
Frequently Asked Questions
Is resurfacing concrete worth it?
Resurfacing concrete is a cost-effective way to give your existing concrete a facelift, especially if it has minor surface damage or stains. It also allows for decorative elements to be added. However, if the concrete is severely damaged or unstable, replacement may be necessary for safety reasons.
Is it better to resurface or replace concrete?
When deciding between resurfacing or replacing concrete, consider cost, time, and appearance. Resurfacing can fix minor imperfections and extend lifespan, but replacement may be necessary for structural issues. Consult a concrete contractor for guidance on the best option for your situation.
Are there any environmental considerations when choosing to resurface concrete?
When opting for concrete resurfacing, it's vital to consider the environmental impact. While it's eco-friendly to avoid complete replacement, choosing low VOC products and a contractor who practices sustainability is essential. Proper waste disposal and consultation with the contractor can also minimize harm to the environment.
LET US TAKE CARE OF YOUR concrete
To enhance the appeal of your outdoor areas with decorative concrete services, contact our team with years of experience in exposed aggregate, coloured concrete, and concrete driveway sealing.