Concrete footpaths are a great option for homeowners or businesses on the Central Coast who want to enhance the look of their property while also providing a safe and reliable place to walk. With a variety of finishes and colours available, concrete footpaths can be customized to fit any design or aesthetic preference.
Not only are concrete footpaths cost-effective, but they also require minimal maintenance compared to other materials such as wood or stone. They are resistant to wear and tear caused by heavy foot traffic, weather conditions, and everyday use.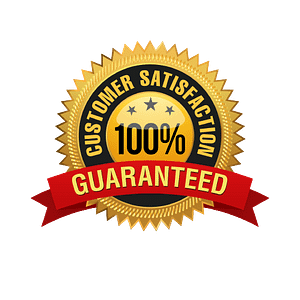 Central Coast
Expert Concreters for Your Footpaths
Central Coast Concrete has a team of experienced concreters in the region, including Gosford, Woy Woy, Erina, Lake Macquarie, Newcastle, and Sydney areas, and offer a wide range of services such as patios, house slabs, pool surrounds, garage floors, pathways, entertainment areas, garage slabs, and much more.
They use quality workmanship and a wide range of colours, including coloured concrete and stencils, to enhance the appearance of your property. The reliable service from expert concrete contractors with years of experience ensures an excellent job every time.
Understanding Concrete Footpath
Durable and customizable concrete footpaths are an excellent choice for walkways on Central Coast. Different finishes and colours can give your footpath a unique look. Proper installation and regular maintenance help ensure safety and increase longevity. Compared to stone or brick options, concrete footpaths are cost-effective and provide value-for-money professional service.
Contact us for a free quote through email or phone call today.

Understanding Concrete Footpath
Durable and customizable concrete footpaths are an excellent choice for walkways on Central Coast. Different finishes and colours can give your footpath a unique look. Proper installation and regular maintenance help ensure safety and increase longevity. Compared to stone or brick options, concrete footpaths are cost-effective and provide value-for-money professional service.
Types of Concrete Footpath Slabs
Concrete footpaths come in a wide range of options, such as plain concrete slabs, which are a popular and cost-effective option. Exposed aggregate slabs have a textured surface that provides a better grip and aesthetic value to your patio or footpath. Coloured or stamped slabs allow for unique designs and patterns that complement your new concrete driveway. Depending on your budget constraints and durability requirements, such as pool surrounds or pathways concreters can provide quality workmanship with years of experience in the Central Coast region, including Gosford, Newcastle, Woy Woy and Erina.
Choosing the Right Concreters for Footpath Work
When choosing the right concreters for your footpath work in Central Coast, there are a few things to keep in mind. You should search for reliable service providers who have a wide range of experience in concreting jobs such as concrete driveways and pathways. They should be able to provide you with quality workmanship that lasts long. Look for concreters who provide free quotes, professional services, and excellent job reviews. They should also have expertise in formwork, excavation, steel fixing, slate, garage slabs, and more. Do not start your project without consulting reliable concrete contractors like the friendly team at Central Coast Concrete.
Benefits of Coloured Concrete Footpaths
If you're looking for an aesthetically pleasing addition to your outdoor space, coloured concrete footpaths are an excellent choice. With a wide range of colours, patterns, and textures available to choose from, you're sure to find the perfect fit for your style. Additionally, they're extremely durable and require minimal maintenance, making them a great investment for any homeowner. Not only will they enhance the curb appeal of your home, but also increase its value.
The Importance of Proper Footpath Excavation
Quality workmanship is a must for lasting concrete footpaths in the Central Coast region. Proper excavation creates stability and durability, which removes all debris to ensure a solid base for the footpath that varies with factors such as soil type, foot traffic, and climate conditions. Contact reliable service providers with years of experience in concreting jobs, formwork, steel fixing, and related services for free quotes and excellent jobs.
Maintaining the Integrity of Your Footpath Through Regular Cleaning
Maintaining the structural integrity of your footpath in Central Coast requires regular cleaning. You can use a pressure washer or stiff-bristled brush to remove dirt, debris and stains without damaging it. Regular inspections help identify any issues early on. Taking proactive steps for maintenance saves you money on costly repairs later on. Trust quality workmanship from experienced concreters in Woy Woy for reliable service.
Enhancing Your Footpaths with Creative Concreting
Add a touch of creativity to your footpaths with coloured concrete in the Central Coast region. Choose from a wide range of colours including slate or stencil designs for a unique look. Improve traction and prevent slips and falls by adding texture to your new concrete slab. Mimic natural stone or wood using stamped concrete without compromising durability.
Reasons Why You Need Concrete Footpaths?
Concrete footpaths are a practical and affordable option due to their durability and low maintenance. They also offer safety benefits like slip resistance in wet conditions while adding to the property's aesthetics and value. Additionally, footpaths can provide clear routes for visitors and guide traffic away from sensitive areas, ensuring high quality.
Incorporating Garden Features into Your Concrete Footpaths Design
Create an appealing footpath design by incorporating garden features such as decorative stones, lighting fixtures, and seating areas. Using recycled materials adds sustainability while creating a unique pattern or design. You can choose from a wide range of colours and services, including garage floors, pathways, pool surrounds, new concrete driveway/slab/patio/garage slabs/house slabs, formwork/excavation/steel fixing/stencil/decorative concrete.
Can You Use Pavers for Your Footpath?
Using pavers for footpaths is a great choice as they offer versatility with different sizes, shapes, and colours to suit your design preferences. Pavers are also durable and require minimum maintenance. However, the cost may vary depending on the type of paver chosen. Gravel is another option that can be used as a base layer for pavers, providing a stable foundation for footpaths.
How to Choose Pathways That Best Suit Your Garden
To choose pathways that best suit your garden in the Central Coast region, like Woy Woy or Gosford area, consider various factors such as garden style and size. The function of the pathway must be determined beforehand, along with incorporating lighting fixtures for entertainment areas or pool surrounds. A wide range of colours is available for durable materials like concrete driveways or footpath slabs to choose from to match any house slabs and garage floors. Avoid overpowering your green space with oversized pathways by choosing a reliable concreting job done by experienced concreters.
Common Footpath Problems and Solutions
Proper concreting techniques are crucial to addressing common footpath problems. Reinforcement materials such as steel and fibre reduce the risk of cracking in footpaths. Grading and levelling techniques can help create a smooth surface with no uneven slabs or surfaces, preventing accidents. Proper drainage design avoids water accumulation and potential damage, while textured finishes or coatings improve traction, especially around pool surrounds or entertainment areas. Commercial properties can benefit from these techniques to ensure safe and durable footpaths for employees and customers.
Ensuring Safety with Proper Footpath Lighting
Proper footpath lighting is crucial not only for enhancing safety but also for reducing the risk of accidents for pedestrians. It is important to choose lighting options that complement the walkway's design and surrounding landscape. You can consider using energy-efficient LED lights as they are cost-effective in the long run. Regular maintenance of footpath lighting ensures longevity and optimal performance.
Frequently Asked Questions
How thick should a concrete footpath be?
The thickness of a concrete footpath is based on the expected traffic and weight load. A 4-inch thickness is suitable for most residential footpaths, while heavy vehicles or machinery may require up to 6 inches. Proper sub-base preparation and reinforcement with rebar or wire mesh can prevent cracking and sinking.
What are the standards for concrete paths in Australia
The Australian Standards outline the requirements for materials and design of concrete paths in Australia. Slope, width, and cross-fall guidelines are also provided to help maintain proper drainage. Hiring a qualified contractor who follows these standards ensures compliance during construction. Regular maintenance prevents damage and extends longevity.
Are Concrete Footpaths Better than Asphalt Footpaths?
When deciding between concrete and asphalt footpaths, consider factors like budget and intended use. While concrete is more durable and low-maintenance, asphalt is cheaper to install. Choose the material that best suits your needs.
LET US TAKE CARE OF YOUR concrete
To enhance the appeal of your outdoor areas with decorative concrete services, contact our team with years of experience in exposed aggregate, coloured concrete, and concrete driveway sealing.