For a durable and aesthetically pleasing solution for your driveway, look no further. Central Coast Concrete, the ultimate solution for all your concrete needs. Our team of expert concreters delivers high-quality solutions that are both functional and stylish. Our expert landscaping services can also help you create a cohesive design that complements your new driveway.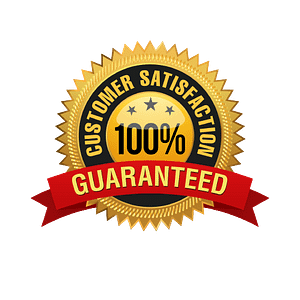 Central Coast Concrete: The Ultimate Solution for Your Concrete Driveways
Here at Central Coast Concrete, we offer a wide range of high-quality concrete driveway options to suit budgets and needs. We assure you that our team of experienced professionals will deliver quality workmanship, competitive pricing, and excellent customer service in Central Coast NSW. From design to construction and, finally, installation, our friendly team ensures a hassle-free experience with minimal disruption.
Why Choose Concrete Driveways Central Coast for Your Home in NSW?
Opt for a concrete driveway for your NSW home because of its longevity, with up to 30 years of lifespan. Concrete driveways come in various design options, such as stamped, coloured, and exposed aggregate finishes. These add value to your property and enhance curb appeal. Plus, it's an eco-friendly option as concrete is a sustainable material that can be recycled and reused.
Expert Concreters Delivering Aesthetically Pleasing Solutions
Expert concreters offer bespoke solutions for your driveway needs on the Central Coast of NSW. From reinforced slabs to decorative concreting options like coloured concrete & stencils; we provide high-quality workmanship & reliable service with years' experience in the concreting industry.

Wide Range of Finishing Options for Concrete Driveways
Decorative concreting is an art form that experts in Central Coast excel at. From stamped or coloured concrete to exposed aggregate finishes, our team delivers a fantastic job every time. With great experience in the concreting industry, you can trust us to provide high-quality work and friendly service.
1. The Endless Possibilities of Coloured Concrete
Adding a personal touch to your driveway has never been easier with the endless possibilities of coloured concrete. Homeowners in Central Coast NSW and surrounding areas such as Newcastle and Woy Woy can explore a wide range of colours and even opt for metallic finishes to create a customised look that enhances the property's charm. Whether you're looking for durability or simply aiming to improve the curb appeal of your home in Gosford or Wyong, coloured concrete is the perfect way to achieve it.
2. Achieving a Polished Look with Concrete Finishing
Adding a polished finish to your concrete driveway requires careful consideration of techniques such as acid staining or polishing. Achieve a marbled effect with acid staining or create a smooth and glossy finish with polishing. Ensure your choice complements your home's overall aesthetic and landscaping design, using a stencil to create a unique pattern can also add a touch of personalization.
3. Incorporating Unique Patterns and Textures in Your Concrete Driveway
When it comes to concrete driveways, there are endless possibilities for incorporating unique patterns and textures. You can choose from stamped, stencilled, or exposed aggregate concrete to add visual interest. Coloured concrete is also an option and can be customized to match your landscaping and home aesthetics. Ensure that you work with a professional concreter who can guide you through the decision-making process.
Things You Need to Know About the Different Types of Concrete Slabs for Your Home
For your concrete slab needs, there are varied options available to choose from – plain concrete slabs (suitable for driveways, patios, & walkways), stamped, coloured ones or those with exposed aggregates or polished finishes; reinforce these to make them stronger. Remember to choose the right thickness with expert advice for great service. If you're looking for a durable and low-maintenance option, consider a polished concrete floor.
The Benefits of Using Reinforced Concrete Slabs
Reinforced concrete slabs are the perfect solution for creating long-lasting and durable concrete driveways. These slabs can handle heavy loads in high-traffic areas like driveways and require less maintenance than other types of concrete slabs. This type of slab is stronger and offers a longer lifespan which ultimately increases the overall value of your property.
Choosing the Right Thickness for Your Concrete Slab
To ensure a durable and long-lasting concrete driveway in NSW's Central Coast, you must select the right thickness for your slab. Factors such as the intended use, load-bearing requirements, and climate must be considered. Consulting with a reliable concreter who has long term of experience in formwork and footings is crucial.
Expert Landscaping Services to Complement Your Concrete Driveway
Our family-owned company has years of experience in the concreting industry on the Central Coast of NSW. We offer reliable service with a friendly team and great workmanship. We specialize in new concrete driveways for residential and commercial clients and provide excavation and formwork services for footpaths and footings. Our decorative concrete services include coloured concrete with a wide range of colours to choose from. If you are looking for quality work at an affordable price for your driveway or entertainment area in Gosford or Wyong or anywhere on the Central Coast of NSW or even Sydney, we can help. Call us today for a free quote!
Creating a Cohesive Design with Professional Landscaping Services
Expert landscaping services can help you create a stunning outdoor space that complements your concrete driveway. Use the same materials and colour schemes to tie everything together. Hardscaping elements such as pathways, patio areas, and pavers add charm to your new driveway. With extensive experience in the concreting industry and using the latest techniques, our friendly team provides reliable and professional service.
Implementing Creative Solutions for a Stunning Outdoor Space
Expert landscaping services can transform your outdoor space into an inviting oasis. Incorporating decorative stones, plants, and flowers can add texture and colour to your landscape while walkways, patios and retaining walls can complement your concrete driveway. With professional workmanship and a great track record in the concreting industry on the Central Coast of NSW, our friendly team will ensure high-quality work that reflects your personal style.
The Benefits of Choosing Concrete Driveways over Asphalt
If you're considering different options for your new driveway in the Central Coast of NSW, choosing a concrete driveway over asphalt has several benefits. With a wide range of colours and styles available through the concreting industry's latest techniques, you'll be able to find an option that matches the look and feel you want for your property. Plus, with vast experience providing high-quality workmanship to our commercial clients throughout Australia and the Central Coast of NSW alike, you can trust our reliable service to give you durable results that will last for years to come.
The Importance of Excavation for a Strong Foundation
Proper excavation is essential for a durable and long-lasting concrete driveway. This process levels the ground, preventing cracking and settling while allowing for proper drainage. With professional service from experienced concreters in Central Coast NSW or beyond, you can be confident in the level of workmanship provided.
How to Ensure a Durable and Long-Lasting Concrete Driveways
To ensure quality workmanship for new concreting projects in NSW's Central Coast, one must mix the concrete thoroughly and use reinforcement techniques like steel mesh or fibre to increase durability. Furthermore, proper maintenance like sealing prevents damage from coloured concrete patios and pool surrounds.
Providing Top-Quality Concreting Services on Central Coast
For top-quality concreting services in the Central Coast of NSW, rely on a professional concrete contractor with long-standing experience. We offer a wide range of decorative concreting solutions for new concrete slabs or floors, footings or formwork, pathways or paving, and pool surrounds. Our reliable service guarantees fantastic job satisfaction for both residential and commercial clients.
Importance of Regular Maintenance
To increase the durability of your concrete driveway in NSW's Central Coast, it's critical to maintain it regularly. Prevent debris accumulation by sweeping or hosing down your concreting. Protect it from harsh elements by sealing the surface with high-quality cement and aggregates. Repair any cracks or chips immediately to prevent further damage.
Cost of Driveway Concreting
When it comes to driveway concreting, the cost is influenced by various factors. These include the size, shape, thickness, and complexity of the design. In Central Coast NSW or beyond, professional concreters can provide level workmanship that prevents cracking and settling while allowing for proper drainage. To ensure a durable and long-lasting concrete driveway, mix the concrete thoroughly with reinforcement techniques like steel mesh or fibre. Regular maintenance such as sealing and repairing any cracks or chips also plays a significant role in increasing its lifespan.
It's essential to note that the cost of driveway concreting doesn't just involve pouring and finishing the concrete. Other additional costs such as excavation, preparation of work, and finishing touches like stamping or colouring can significantly affect the final price. However, investing in a high-quality concrete driveway is a long-term investment that adds value to your property while providing an attractive and durable surface for years to come. Contact us today for a free quote!
Frequently Asked Questions
How Long Does It Take to Install a Concrete Driveway?
The duration of concrete driveway installation may differ depending on factors like size and design complexity. Typically, it takes 3 to 7 days to install a standard-sized driveway. Weather conditions, excavation work, and curing time can affect the timeline. Adequate planning is crucial for a durable and long-lasting driveway.
Can You Add Colour to Concrete After It Has Been Poured?
Adding colour to the concrete after it has been poured is achievable through different methods, including applying coloured sealer or stain on the surface or adding a colour additive into the mix before pouring. However, the choice of method depends on the desired outcome and the state of the existing concrete. Seeking advice from a professional contractor is always advisable.
Is Concrete a Suitable Option for Landscaping Projects?
Concrete is an ideal material for various landscaping projects, like walkways, patios, and driveways. It requires minimal maintenance and has excellent durability compared to other materials. Additionally, it can be coloured and stamped to mimic costlier materials such as stone or brick while being eco-friendly by using recycled components and not emitting harmful chemicals into the environment.
LET US TAKE CARE OF YOUR concrete
To enhance the appeal of your outdoor areas with decorative concrete services, contact our team with years of experience in exposed aggregate, coloured concrete, and concrete driveway sealing.