Coloured concrete is a durable and low-maintenance type of concrete that has pigments added to it during mixing in powder or liquid form, offering a wide range of colours. It is commonly used for decorative purposes and can imitate the look of natural stone or tile, making it a preferred choice for outdoor surfaces such as driveways and patios.
Coloured Concrete in Central Coast is the perfect solution to transform the ordinary look of your home's exterior. It not only adds an aesthetic appeal but also adds a layer of durability that is unmatched by other materials.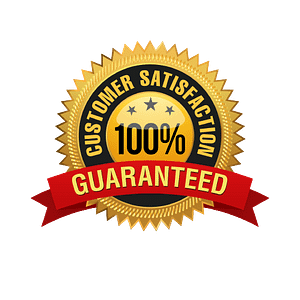 Central Coast #1 Coloured Concrete Services
At Central Coast Concrete, we pride ourselves on providing reliable and experienced coloured concrete services. Our team of experts maintain high standards in all aspects of concrete laying, ensuring that you achieve a perfect slab every time.
Our concreting services on the entire central coast of NSW provide a huge range of coloured concrete solutions for pathways, pool surrounds, and driveways. With years of experience, we assure exceptional craftsmanship and offer an extensive selection of decorative finishes, ensuring top-notch quality in our services

Reasons to Choose Our Services
Our concreting services on the Central Coast of NSW guarantee high performance, quality workmanship, and a huge range of colours and decorative concrete finishes. We provide footpaths, flooring, pool surrounds, pathways, and slate patterns for patios, as well as a new concrete driveway. Contact us for a free quote.
1. Reliable and Experienced Concreting Services
With years of experience in the concreting industry, our team provides reliable and unparalleled results in our work on the Central Coast of NSW. We use high-performance machinery and high-grade materials to create decorative concrete finishes available in a huge range of colours.
2. Achieve a Perfect Slab with Our concrete services
Our attention to detail and use of quality materials sets us apart from the rest. Plus, we offer a huge range of colours and decorative finishes, including slate patterns, to suit your personal taste. You can trust us for all your coloured concrete needs, and let us help you achieve a perfect slab that will last for years to come. We also provide a full-colour chart to help you choose the perfect shade for your project.
3. Unique Concrete Finishes for Your Outdoor Areas
Transform your outdoor patio into a stunning and functional space with our unique concrete colour solutions finishes. For your coloured concrete Central Coast needs, our team is dedicated to delivering outstanding results and ensuring your complete satisfaction with every project we undertake. Don't settle for plain concrete when you can have unique concrete colour solutions that will enhance the beauty of your outdoor areas.
4. Affordable and Efficient Concrete Services in NSW
At Central Coast Concrete, we pride ourselves on providing the highest level of service and being the go-to choice for affordable and efficient concrete services in NSW. Our team of experienced professionals uses high-quality materials and cutting-edge machinery to deliver outstanding results that are both reliable and cost-effective.
5. Guarantees Durable Concrete Foundations
Our experienced concreters offer superior quality of work and high-level service when it comes to durable concrete foundations for your home. Our use of high-performance machinery and premium materials ensures a long-lasting concrete surface.
What are the benefits of using coloured concrete?
Coloured concrete adds aesthetic appeal to any project and can mimic expensive materials such as marble or granite. It's also resistant to fading, chipping, and staining, making it a durable option. Additionally, coloured concrete is low maintenance and cost-effective compared to other decorative options.
Transform your Outdoor Space
Enhance the beauty of your outdoor space with decorative concrete finishes. Choose from a wide range of colours, patterns, and textures for pathways, patios, and pool surrounds.
Enhance Your Garden Features
Improve the aesthetic appeal of your garden features with custom-coloured concrete solutions. Our installation is easy, effortless upkeep, and increases property value. Personalize it with patterns and textures for a unique touch.
Long-lasting Concrete Coatings
Concrete coatings provide high-performance protection from weathering and fading. They provide a cost-effective substitute for natural stone or brick, presenting a diverse selection of colours and finishes. Standard concrete is a popular choice for coatings due to its durability and versatility.
Stencil Concrete Patterns for Patios
Stencil concrete patterns are a popular choice for adding unique designs and textures to patios. Personalize your look with coloured concrete options that complement your home's exterior. Decorative concreting is a great way to add a touch of personality to your outdoor space.
Frequently Asked Questions
How long does coloured concrete last?
Coloured concrete can last for decades with proper care and maintenance. Factors such as material quality, installation techniques, and regular cleaning and resealing affect its durability. Using aggregate in the concrete mix can also improve its strength and durability.
What is the most popular concrete colour?
Gray is the most popular concrete colour due to its versatility, but coloured concrete is becoming more popular for its unique touch. Earth tones and cooler shades like blue and green are trendy choices. The right colour depends on the project and the aesthetic desired.
LET US TAKE CARE OF YOUR concrete
To enhance the appeal of your outdoor areas with decorative concrete services, contact our team with years of experience in exposed aggregate, coloured concrete, and concrete driveway sealing.